'Iedereen Gezond' ('Everybody Healthy') was the name of the conference organized by ahti, Amsterdam UMC, GGD Amsterdam, Waag and the City of Amsterdam on June 21st. The event was part of 'WeMakeThe.City', a 5-day festival on urban challenges in the metropolitan region of Amsterdam.
The urban environment has a huge impact on people's health. During the plenary session in the morning, speakers and audience discussed virtual care services (Leonard Witkamp), self-managing local home care teams (Jos de Blok) and encouraging healthy behavior (Sander Hermsen).
In the afternoon, there were three breakout sessions:
Health differences and food environment: Arnoud Verhoeff (GGD Amsterdam) discussed how to better understand health differences between vulnerable and wealthy neighborhoods in Amsterdam and the influence of the food environment.
Tackling loneliness in Amsterdam: Many people feel lonely to a greater or lesser extent. How can we better understand this and tackle loneliness together? Nejma el Maach (City of Amsterdam), discussed the Amsterdam city-wide approach to do something about this growing issue
Digitized healthcare: in this joined session, Jurre Ongering (Waag), Wieger Vos (KPN) and Martijn Kriens (ahti) discussed how digital technology can help to make healthcare better, more efficient and more effective. Opportunities and challenges were discussed with the audience during an interactive Q&A session.
After the breakout sessions, there were drinks and a demo market in the atrium of the Amsterdam Health & Technology Center (AHTC). Disgover, Food Lab HvA, Zid Theater and Sandra Stark showcased projects they were working on while people were having drinks and a chat to discuss an interesting and inspiring day.
Read a full report of the day here!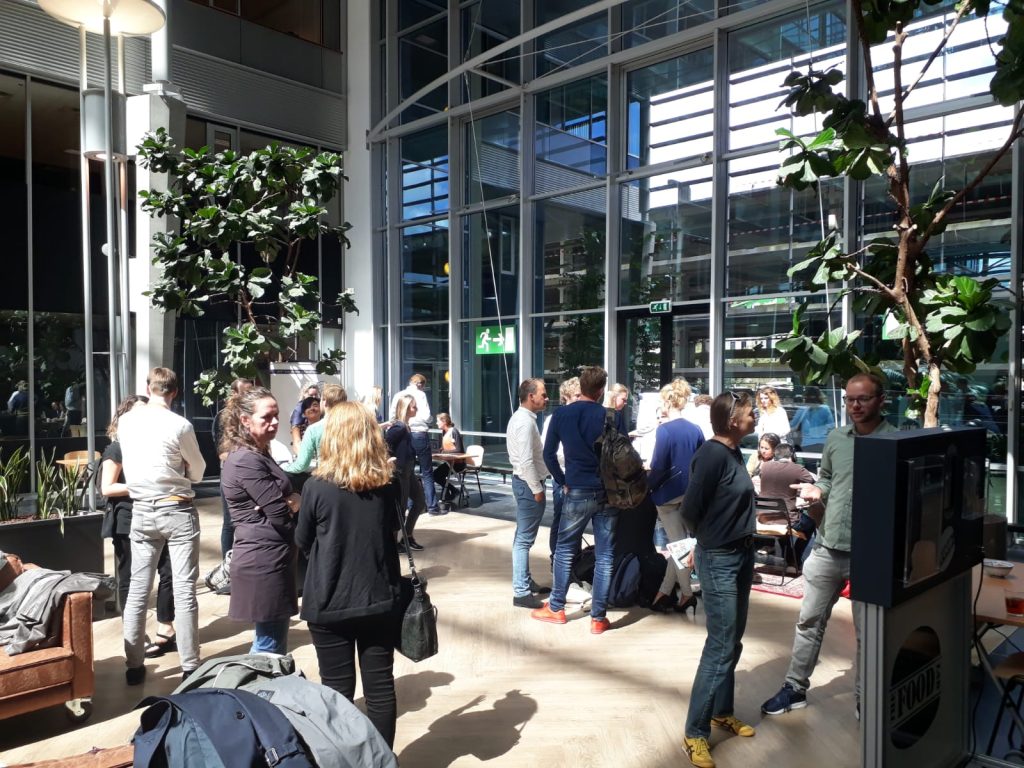 Demo market – Drinks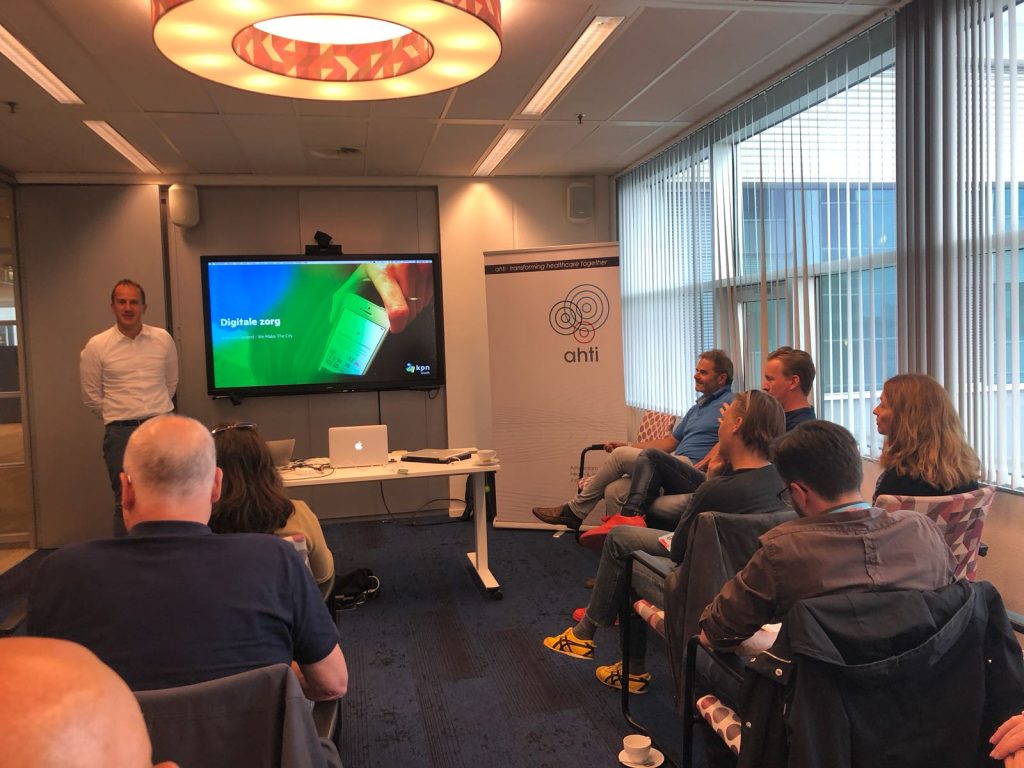 Breakout session 3 – Digitized healthcare
Wieger Vos of KPN discusses opportunities for distance care