This project aims at innovation in health care through strengthening the education of nurses. Fieldlabs creates learning spaces in the neighbourhood to facilitate interaction between clients, patients, professionals and students. New health technologies are an important part of these interactions. Fieldlabs offers a testing area for new technologies that clients and professionals can use in the clients' residence.
There are three locations:
Fieldlab Amsterdam – Hof van Sloten
Fieldlab Amsterdam – Vreugdehof, and
Fieldlab Almere – Logeerhuis Zorgfix
Ahti has been part of Fieldlabs since 2016 and contributes research capacity to study the experiences of the different user groups with Fieldlabs.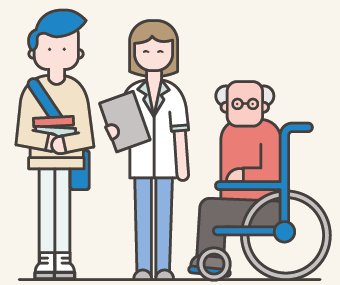 Status & timelines
2018, data collection started and will continue through spring 2020.
Partners
ROC Amsterdam, ROC Flevoland, ROC-TOP, Amstelring, Cordaan, Zorgfix (Almere), SIGRA; several technologie and e-health organization, Cinnovate, innovatiecentrum GWIA, Stichting ZorgInc, City of Amsterdam, Hogeschool Windesheim
More info
Read more about the project & results on the Fieldlabs website (in Dutch).
Rachel van Beem
Head of Projects
We can also do something for you
Are you working within the field of health(tech) and are you looking for a partner who can support your company with projects like this? Please contact Rachel van Beem and maybe we will be working together soon!