The Amsterdam Economic Board and EY welcomes you to the next Amsterdam life sciences café – this time with the topic 'personalised prevention'.
Preventie. Snel ingrijpen zodat we gezond blijven en niet –of minder- ziek worden. Iedereen wil het – maar hoe doen we het? Wat ga je dan meten? Past dat wel in ons zorgstelsel? Kun je er een businessmodel op bouwen – en heeft het ook echt nut? Bij de volgende Zorg2025 bijeenkomst wordt er ingegaan op deze vragen.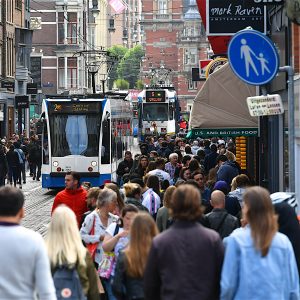 Donderdag 29 november 2018 van 15:30 - 18:00 is de 10e editie van ahti Connect over 'Evidence-based policy: Hoe Amsterdam data toepast in de praktijk'.
Donderdag 27 september 2018 van 15:30 - 18:00 uur is de aftrap van een nieuw seizoen van ahti Connect in het Amsterdam Health & Technology Center (AHTC) aan de Paasheuvelweg 25 te Amsterdam. Het thema dit keer is: 'De digitale dokter: AI versus IQ'